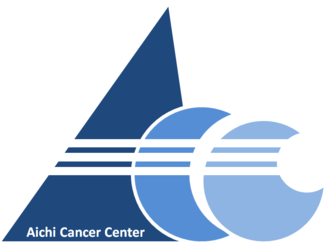 Adjuvant trastuzumab plus chemotherapie is een standaard behandeling voor vroeg-stadium HER2-positief mammacarcinoom (EBC). De toxiciteit van chemotherapie maakt gebruik van de behandeling niet aantrekkelijk in oudere patiënten. De gerandomiseerde multicenterstudie RESPECT in Japan heeft adjuvant trastuzumab plus chemotherapie vergeleken met alleen adjuvant trastuzumab voor HER2-positief EBC in ouderen. Dr. Masataka Sawaki (Aichi Ziekenhuis, Nagoya) en collega's publiceren de studie in het Journal of Clinical Oncology.1

De studie includeerde 275 patiënten in de leeftijd van 70 tot en met 80 jaar; de gemiddelde leeftijd was 73,5 jaar. Het primaire eindpunt van de studie was ziektevrije overleving. De follow-up was gemiddeld 4,1 jaar (range 0,3-8,0). De drie-jaars DFS was 89,5% met trastuzumab monotherapie versus 93,8% met trastuzumab plus chemotherapie (HR 1,36; p=0,51). De restricted mean survival time voor DFS na drie jaar was in de trastuzumab monotherapiegroep 0,39 maanden korter dan in de trastuzumab plus chemotherapiegroep (p=0,56). Er waren tussen beide groepen geen significante verschillen in overall survival. Anorexie (7,4% versus 44,3%), alopecie (2,2% versus 71,7%; p<0,001), en graad 3 of 4 niet-hematologische AEs (11,3% versus 29,8%) waren significant minder frequent in de trastuzumab monotherapiegroep dan in de trastuzumab plus chemotherapiegroep. Klinisch relevante verslechtering van HRQOL na twee maanden werd gezien in 31% van de patiënten in de trastuzumab monotherapiegroep versus 48% in de trastuzumab plus chemotherapiegroep (p=0,016), en klinisch relevante verslechtering van de HRQOL na een jaar in 19% versus 38% (p=0,009).

De onderzoekers concluderen dat achterwege laten van chemotherapie resulteerde in verlies in ziektevrije overleving van minder dan een maand na drie jaar, en geassocieerd was met significant minder frequente toxiciteit en meer gunstige HRQOL.

1.Sawaki M, Taira N, Uemura Y et al. Randomized controlled trial of trastuzumab with or without chemotherapy for HER2-positive early breast cancer in older patients. J Clin Oncol 2020; epub ahead of print

Summary: The Japanese multicenter study RESPECT compared adjuvant trastuzumab plus chemotherapy versus trastuzumab alone for HER2-positive early breast cancer in patients aged 70 to 80 years. There was no significant loss of overall survival without chemotherapy, while the toxicity was lower and the HRQoL was better.