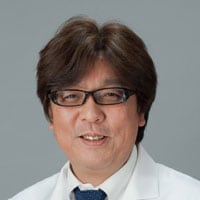 Oxaliplatine-gebaseerde adjuvante chemotherapie voor coloncarcinoom (CC) is geassocieerd met verhoogd risico van perifere sensorische neuropathie (PSN). De multicenter fase 3-studie ACHIEVE-2 in Japan evalueerde drie versus zes maanden van deze therapie voor hoog-risico stadium 2 CC. Prof. Takayuki Yoshino (Nationaal Maligniteitencentrum, Chiba) en collega's publiceren de studie in Annals of Oncology.1

De studie includeerde 514 patiënten (184 met T4-ziekte; 36%) die na chirurgie mFOLFOX6 (n=432) of CAPOX (n=82) kregen. Ze werden gerandomiseerd naar drie maanden (n=255) of zes maanden (n=259) adjuvante therapie. Het primaire eindpunt van de studie was ziektevrije overleving. Het drie-jaars DFS-percentage was 88,2% in de drie-maands arm versus 87,9% in de zes-maands arm (HR 1,12; 95%-bti 0,67-1,87). Met CAPOX was het drie-jaars DFS-percentage 88,2% in de drie-maands arm versus 88,4% in de zes-maands arm (HR 1,13; 95%-bti 0,65-1,96). Het discontinuerings-percentage in de drie- versus zes-maands arm was 10% versus 31% met mFOLFOX6 (p=0,0193) en 15% versus 35% met CAPOX (p<0,0001). De incidentie van graad 2 of hoger PSN was 16% in de drie-maands arm versus 43% in de zes-maands arm (p<0,0001).

De onderzoekers concluderen dat drie- versus zes-maanden adjuvante oxaliplatine-gebaseerde chemotherapie resulteerde in minder frequente discontinuering en graad 2 of hoger PSN, en vergelijkbare DFS.

1.Yamazaki K, Yamanaka T, Shiozawa M et al. Oxaliplatin-based adjuvant chemotherapy duration (3 vs. 6 months) for high-risk stage II colon cancer: the randomized phase 3 ACHIEVE-2 trial. Ann Oncol 2020.10.480

Summary: The multicenter phase 3 ACHIEVE-2 study in Japan randomized patients to 3 versus 6 months adjuvant oxaliplatin-based chemotherapy for high-risk stage 2 colon cancer. Three compared with 6 months treatment was associated with less grade 2 or higher peripheral sensory neuropathy but with similar disease-free survival.