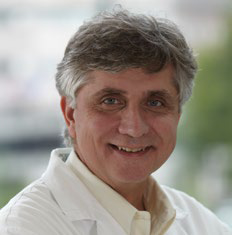 Tisagenlecleucel is een autologe CD19-gerichte CAR T-celtherapie. De multinationale fase 2-studie JULIET, in 27 centra in tien landen, evalueerde tisagenlecleucel voor recidiverend of refractair (R/R) agressief B-cel lymfoom. In 2019 is gepubliceerd dat mediaan 14 maanden na infusie onder de 93 geïncludeerde volwassen patiënten de best overall response rate 52% was (40% complete respons en 12% partiële respons). Prof. Stephen Schuster (University of Pennsylvania, Philadelphia) en collega's publiceren nu in The Lancet Oncology lange-termijn resultaten van de studie.1



De studie includeerde volwassen patiënten met histologisch bevestigd R/R groot B-cel lymfoom, die niet in aanmerking kwamen voor, of niet akkoord gingen met, of progressie hadden na autologe HSCT. De patiënten hadden ECOG performance status 0 of 1. Ze kregen een enkele intraveneuze infusie van tisagenlecleucel (target dosering 5 x 108 viabele CAR T-cellen). Het primaire eindpunt was overall response rate (percentage patiënten met centraal-beoordeelde complete of partiële respons op enig moment na infusie).

De nu gepubliceerde analyse werd uitgevoerd na mediaan 40,3 maanden follow-up (IQR 37,8-43,8). De ORR was 53,0% (95%-bti 43,5-62,4; 61 van 115 patiënten) met complete respons als beste respons in 45 patiënten (39%). De meest-gerapporteerde graad 3 of 4 adverse events waren anemie (39% van de patiënten), verlaagd neutrofielengetal (28%), verlaagd leukocytengetal (32%), verlaagd trombocytengetal (28%), en cytokine release syndrome (23%). De meest-gerapporteerde treatment-related serious adverse events waren CRS (27%), febriele neutropenie (6%), en pyrexie (5%). Geen van de patiënten overleed aan TRAEs.

De onderzoekers concluderen dat tisagenlecleucel duurzame activiteit en manageable veiligheid had in volwassen patiënten met R/R agressief B-cel lymfoom.

1.Schuster SJ, Tam CS, Borchmann P et al. Long-term clinical outcomes of tisagenlecleucel in patients with relapsed or refractory aggressive B-cell lymphomas (JULIET): a multicentre, open-label, single-arm, phase 2 study. Lancet Oncol 2021; epub ahead of print

Summary: Long-term follow-up of the multinational phase 2 JULIET study found that tisagenlecleucel had durable activity and manageable safety profiles in adult patients with relapsed or refractory aggressive B-cell lymphomas. For patients with large B-cell lymphomas that are refractory to chemoimmunotherapy or relapsing after second-line therapies, tisagenlecleucel compares favorably with respect to risk-benefit relative to conventional therapeutic approaches (eg, salvage chemotherapy).