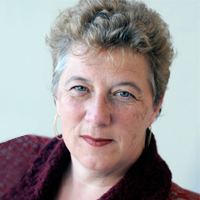 Patiënten met 70-genensignatuur ultralaag-risico mammacarcinoom hadden excellente overleving in historische cohorten, inclusief gerandomiseerde studies. Lange-termijn follow-up van de multinationale fase 3-studie MINDACT heeft uitkomsten van deze groep na mediaan 8,7 jaar follow-up geïnventariseerd. Prof. Laura van 't Veer (University of California San Francisco) en collega's publiceren de follow-up analyse in het Journal of Clinical Oncology.1

Onder de 6693 MINDACT-patiënten waren er 1000 (15%) met ultralaag-risico 70-genensignatuur. Van deze patiënten was 67% ouder dan 50 jaar, had 81% tumoren van 2 cm of kleiner, was 80% lymfekliernegatief, had 96% graad 1 of 2 tumoren, en had 99% ER-positieve ziekte. Systemische therapie werd gebruikt in 84% (69% endocriene therapie, 14% endocriene therapie plus chemotherapie, 1% overige systemische therapie). Het acht-jaars distant metastasis-free interval percentage was 97% (95%-bti 95,8-98,1) in de ultralaag-risicogroep, vergeleken met 94,5% (93,6-95,3) in de laag-risicogroep (n=3295), met een DMFI-HR voor ultralaag-risico versus laag-risico 0,65 (0,45-0,94). Het acht-jaars mammacarcinoom-specifieke overlevingspercentage in de ultralaag-risicogroep was 99,6% (99,1-100).

De onderzoekers concluderen dat patiënten met ultralaag-risico 70-genensignatuur significant betere prognose hadden dan patiënten met laag-risico 70-genensignatuur, met een acht-jaars BCSS-percentage hoger dan 99% en een acht-jaars DMFI-percentage 97%.

1.Lopes Cardozo JMN, Drukker CA, Rutgers EJT et al. Outcome of patients with an ultralow-risk 70-gene signature in the MINDACT trial. J Clin Oncol 2022; epub ahead of print

Summary: In the prospective MINDACT trial, the largest cohort to date, patients with ultralow risk 70-gene signature had an 8-year breast cancer-specific survival of 99%, regardless of clinical risk, and their risk of distant metastatis or breast cancer-related death was significantly lower compared to patients with low-risk tumors.