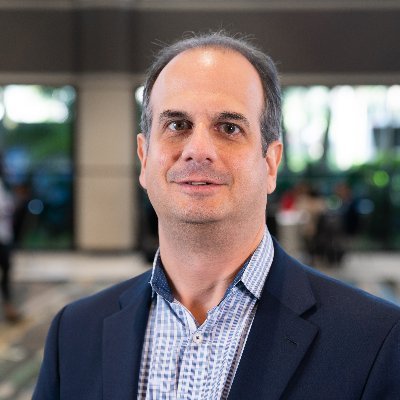 Allogene hematopoïetische celtransplantatie (alloHCT) is de enige potentieel curatieve therapie voor MDS. De veiligheid van alloHCT voor MDS in oudere patiënten is niet duidelijk. Een multicenterstudie in de Verenigde Staten heeft alloHCT voor hoger-risico MDS in patiënten in de leeftijd van 50 tot en met 75 jaar geëvalueerd. Dr. Corey Cutler (Dana-Farber Cancer Institute, Boston MA) en collega's publiceren de studie in het Journal of Clinical Oncology.1

De studie, uitgevoerd in 34 centra, includeerde 384 patiënten met intermediair-2 of hoog-risico de novo MDS. De mediane leeftijd was 66,7 jaar; 62,1% was ouder dan 65 jaar. Op basis van beschikbaarheid van een donor (HLA-matched verwant of 8/8 HLA-matched niet-verwant) binnen negentig dagen na inclusie werden de deelnemers toegewezen aan een Donor arm (n=260) of een No-Donor arm (hypomethylerende behandeling of beste ondersteunende zorg; n=124). Het primaire eindpunt was overall survival na drie jaar. De figuur laat het verloop van OS en leukemievrije overleving in beide groepen zien. De drie-jaars OS was 47,9% in de Donor arm versus 26,6% in de No-Donor arm (p=0,0001), en de drie-jaars LFS was 35,8% versus 20,6% (p=0,003). Het overlevingsprofijt van alloHCT werd gezien in alle onderzochte subgroepen.

De onderzoekers concluderen dat ook in oudere patiënten met hoger-risico MDS alloHCT resulteerde in verbetering van de overleving. Gevorderde leeftijd dient geen reden te zijn om verlaagde-intensiteit alloHCT niet te overwegen.



1.Nakamura R, Saber W, Martens MJ et al. Biologic assignment trial of reduced-intensity hematopoietic cell transplantation based on donor availability in patients 50-75 years of age with advanced myelodysplastic syndrome. J Clin Oncol 2021; epub ahead of print



Summary: A multicenter biologic assignment trial of reduced-intensity hematopoietic cell transplantation based on donor availibility evaluated alloHCT for advanced myelodysplastic syndrome in patients aged 50 tot 75 years (median 66.7 years). OS and LFS were superior in the Donor arm compared with the No-Donor arm.